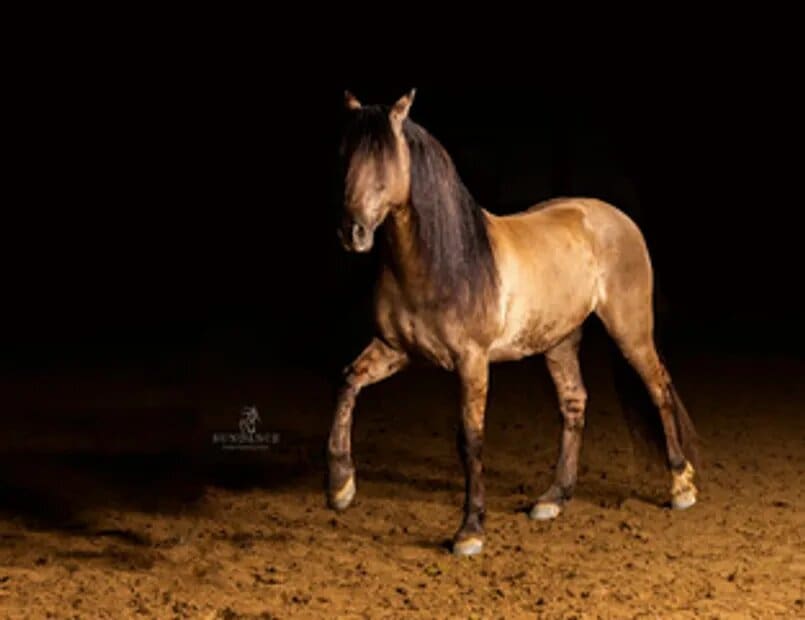 My Beautiful Bo…Bolero Rhapsody is a 9-year-old American Azteca, a cross between an Andalusian and a Quarter Horse. Bo was originally bred in Texas and received most of his training in North Carolina before he was sold to an Amish farm in Ohio. Melissa discovered him there while looking for Friesians and Gypsy Vanners for a client, but he was the one that caught her eye. She brought him back to Transitions in hopes of finding him a good home with a new owner.
I began riding again late in life, after a 20-year hiatus as a result of a terrible accident on my first horse. I finally decided that I had to get past the fear if I was ever to get back to my passion and found Transitions Equestrian Center and Melissa Ashcraft and began lessons in the summer of 2017. After leasing a horse for a while, I decided it was time to seriously think about finding my own horse again. That is when Bo showed up at our barn and I fell in love with him. It's a good thing I did because he was way more horse than I was prepared for. But both Melissa and I saw the potential in this intelligent and willing, but scared horse. Although he had been highly trained in all types of disciplines, he was spooky and startled easily and BIG at the least little thing in the arena. After a few months of trying to get him to calm down and get consistent in the arena, I decided to try CBD, which I had heard was good for horses. I finally found products for equine use, but they took months to become effective and were expensive. That is when Melissa suggested the oil and the idea for Brave Horse began to take shape. After just a couple of weeks on the CBD oil, Bo settled down nicely and we finally began to make progress in our training, both his and mine.
Now, Bo is proficient in training level dressage, Western dressage, and Garrocha. He knows how to Spanish walk, high trot, piaffe, bow, kneel, lay down and sit! In addition, Bo is an excellent trail horse, happy to cross water, take low jumps, and handle road traffic like a champ. Currently, I am working with him on Liberty training and like everything he tries, he is doing great. Bo is a Brave Horse Ambassador, being one of the first horses to try our Brave Horse Kit.
Photo by Jenny Shretha of Sundance Photography.