Does your horse stand quietly while he's being tacked up or does he jog around, yanking on the cross ties? Is she a moving target while you are climbing the mounting block or is she standing patiently? Are you tired of him spooking at the same corner of the arena or losing composure because of the barn cat? Do you have trouble keeping your horse collected and calm?
We dreamed of horses who are Calm, Brave, and Dependable. Horses with whom we could build strong relationships. Horses that were fun to ride, and happy at their job.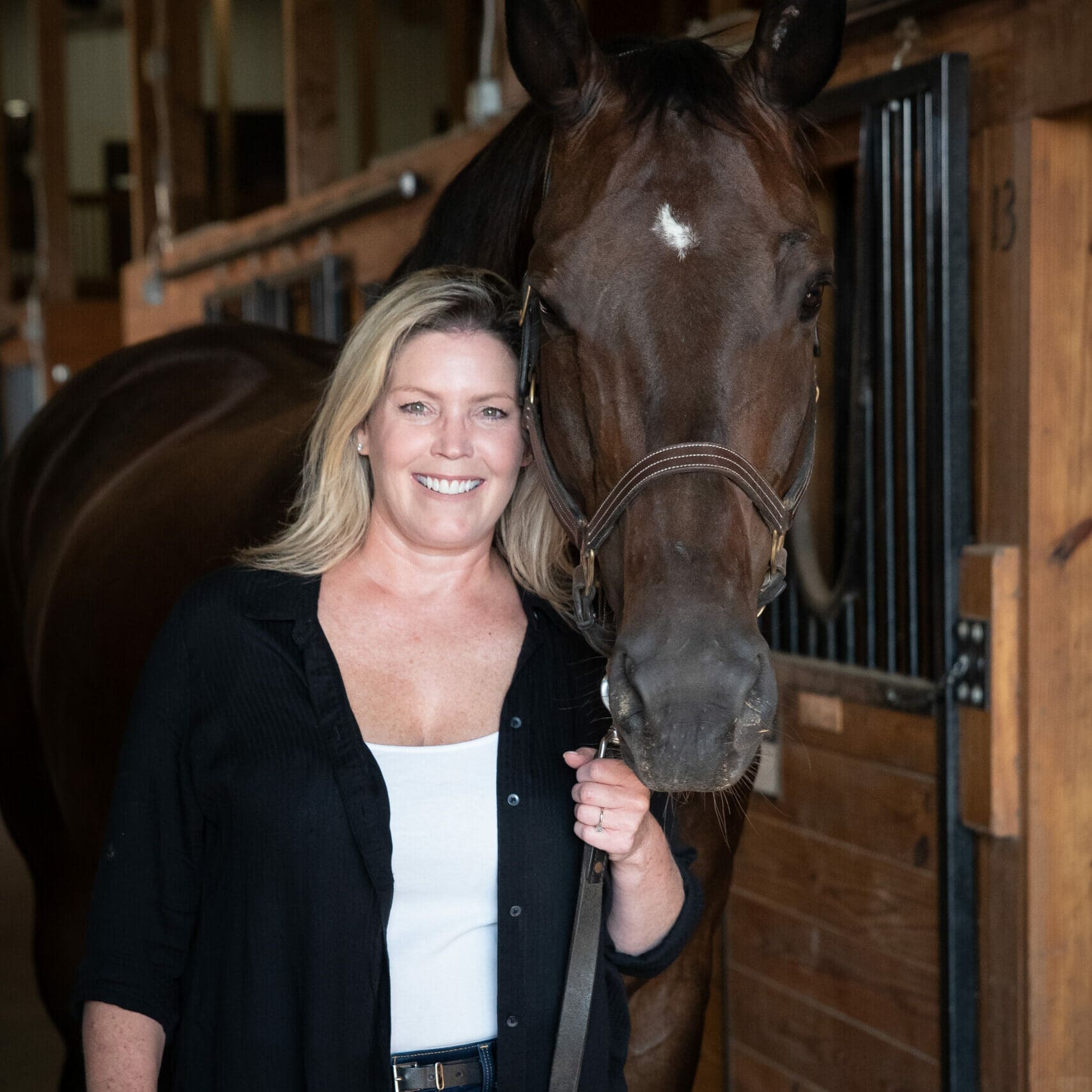 Entrepreneur and founder of American Child Care, Inc., providing childcare programs and services to the hospitality and convention sector for over 30 years. Rebecca's experience working with five-star hotels, celebrities, and VIP clients has given her a customer service foundation for delivering an elite level of service. Knowing that the goal is to make every customer a lifelong client brings with it a responsibility to deliver an exceptional customer service experience. Blending her entrepreneurial spirit, 30 years in a niche boutique business and her passion for horses is a dream come true. "It is my day-to-day goal to exceed our customer's expectations so that we can build that lifelong client relationship". In her spare time, Rebecca loves spending time with her husband, Tom, their five beautiful children and two granddaughters. She has one little dog (8lbs of fury) named Indy and one gorgeous, tall and handsome warmblood named Kelso (yes, Kelso's Cubes). Rebecca also loves horse stories and pictures, so if you are so inclined, send your pictures and stories to her at: rebecca@bravehorsecbd.com.
Chemist specializing in Cannabis
Shannon earned her Bachelor of Science in Chemistry from Loyola University Chicago and did research in physical organic chemistry during her undergraduate career. Her experience with cannabis chemistry began in 2018 while working as a chemist for a prominent multi-state operator in the budding medical and recreational cannabis industry. She developed protocols for in-house testing of cannabis products and worked with third-party testing labs to ensure quality and safety of all products. Shannon found a passion for educating others about the science behind cannabis and its plethora of benefits as she established cannabis testing and research labs across the country and trained future chemists in the industry. She further pursued her passion for chemistry and product quality as a lead analytical chemist in an ISO certified lab. Shannon joined the Brave Horse team as a chemist to both help ensure product quality and promote the importance of education in cannabis chemistry. In her free time, Shannon loves spending time with her parents and two younger brothers as well as her grandfather, her numerous cousins, and her goofball boxer, Chance. If you have any burning questions, she loves to answer any chemistry related questions!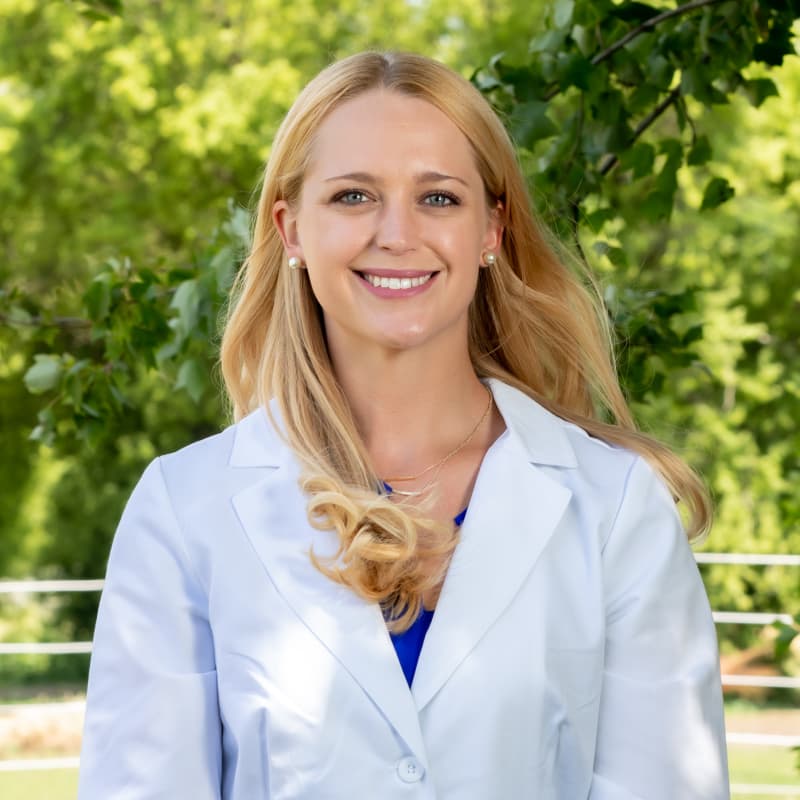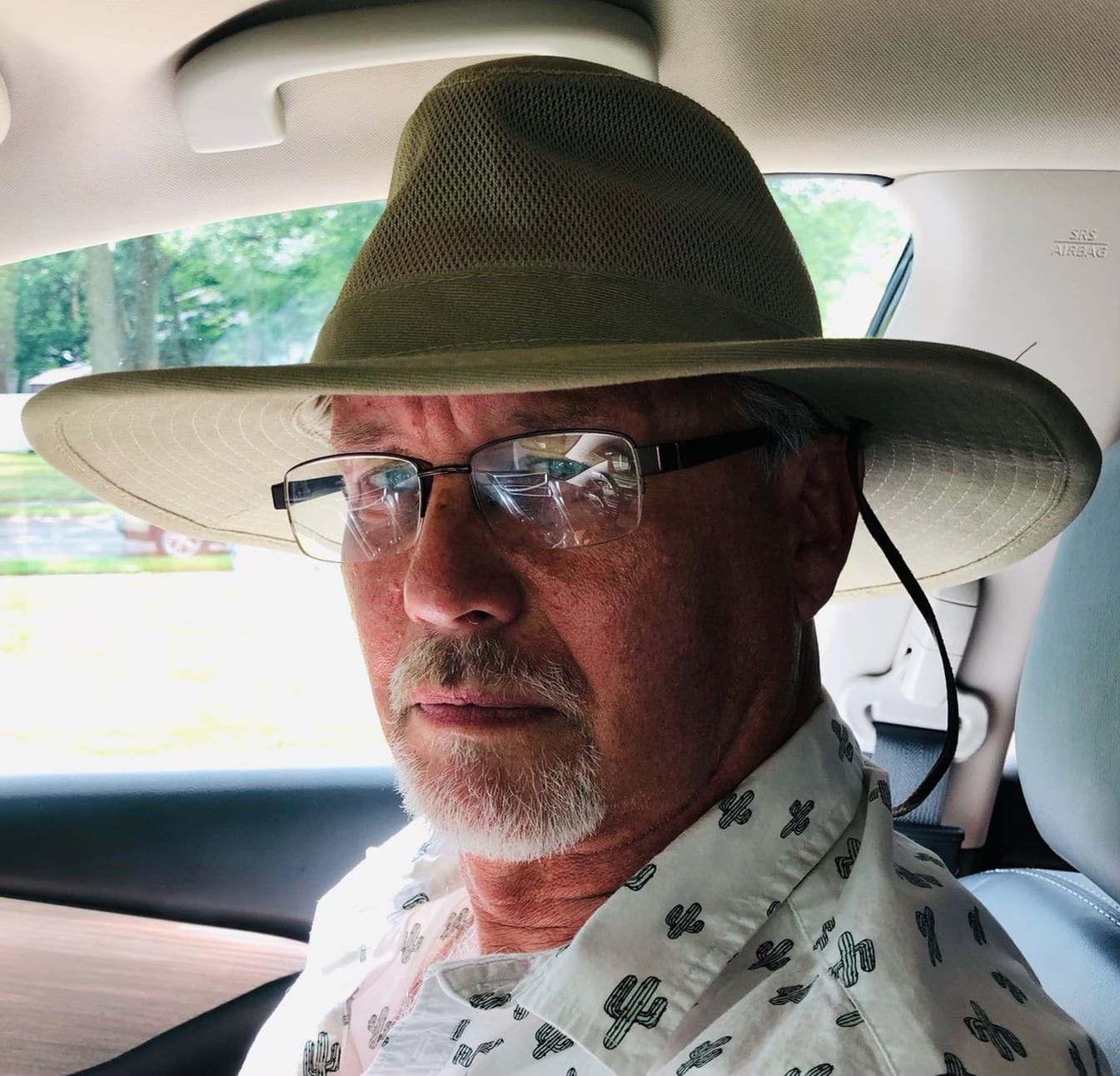 Dr Brian Biggers grew up in Southern California on a very small farm raising sheep, show cattle, show pigs, chickens, horses and ducks. This lifestyle led him to pursue a degree in animal science where he attended Lubbock Christian College for two years and received his animal science/pre-veterinary degree in 1983 from California State University-Fresno. Dr. Biggers then went to Oklahoma State University, graduating in 1986 with a Master of science in animal physiology. He stayed at Oklahoma State and received his doctor of veterinary medicine degree in 1990. After graduating Dr. Biggers moved to Indiana and worked in a large animal practice for seven years. In 1997, he opened Equine Veterinary Service based in Lakeville, Indiana. Since then, he has worked to make himself a more well-rounded veterinarian by studying advanced dentistry techniques, chiropractic and acupuncture. The business motto, "healing hands for horses" speaks the desire of Dr. Biggers to bring whole and complete health to his patients. In his spare time, Dr. Biggers enjoys fishing, hiking, spending time at the family cabin in California, working with his church and event called Bethlehem Revisited. Dr. Biggers has been married to his beautiful and talented wife Carrie since 1980 and they have 3 sons and one granddaughter.
biggersequinedvm.com
Master horsemanship instructor and business consultant
Master Horsemanship Instructor, Horse Development Specialist, Cowboy Mounted Shooting Competitor, Husband and Proud Father. Growing up on a farm, Jesse has been"Horsing Around" his entire life. He discovered his passion for teaching and learning in a career as a High School Agricultural Education Instructor. While he was teaching a Horsemanship program, he discovered a love for Natural Horsemanship. Starting in 2001, he threw himself into learning how horses learn and think, how to read and understand the horse and how to teach people and their horses at levels light years ahead, thanks to his mentor, Linda Parelli. Jesse is currently certified as a Master Instructor in Linda Parellis Happy Horse Happy Life program. Jesse discovered the sport of Cowboy Mounted shooting and fell in love with the sport. It is the most fun a human can have on the back of a galloping horse! As a clinician and horseman, nothing can replace the connection and foundation training needed to develop a CMSA horse. However, Jesse has been BLOWN AWAY with the huge positive changes his horses and his students; horses have experienced on Brave Horse CBD. Jesse is always happy to share his horsemanship journey and his experience with Brave Horse CBD.
Jesse's unique experience in the horse world has provided Brave Horse with invaluable knowledge and resources. Jesse serves as a business consultant and mentor for Brave Horse, and we could not be prouder to have him on our team. Jesse@JesseRPeters.com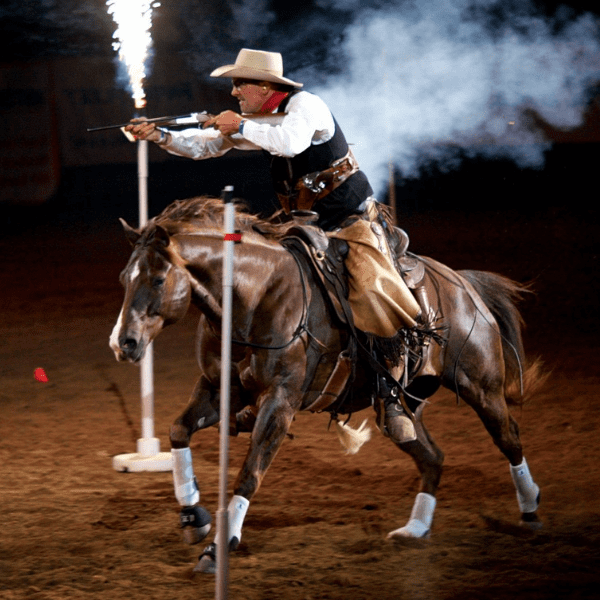 Our Brave Horse team will work closely with you to develop the perfect treat so that you receive the ultimate results.
Your formulation is individually packaged to ensure that cross contamination DOES NOT occur.
Our products can be shipped directly to your barn making is easy and secure for yout barn staff to feed every day.