Featured Equine
CBD & CBG Products
Brave Horse CBD/CBG can help horses with stress, anxiety, or with pain and inflammation. Some of our clients have also noticed that it helped with appetite and ulcers as well as promoting a healthy hair coat, mane and tail.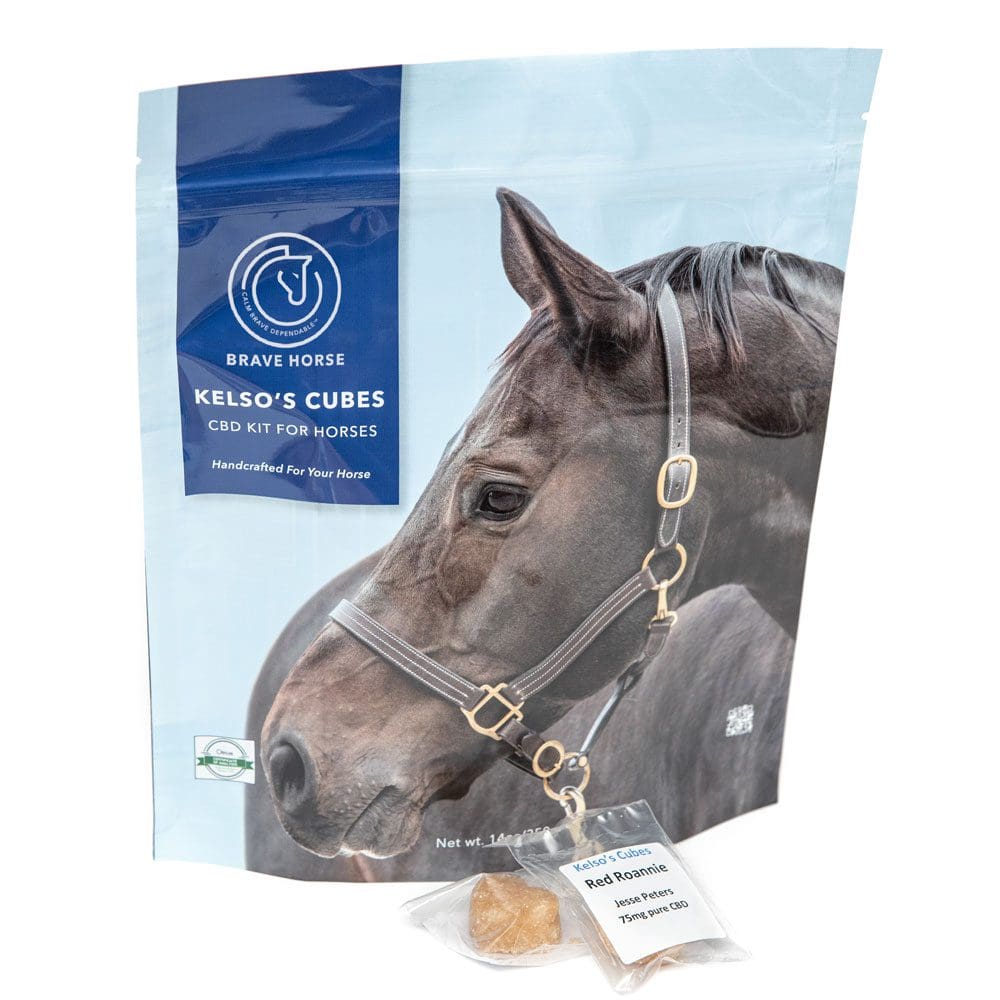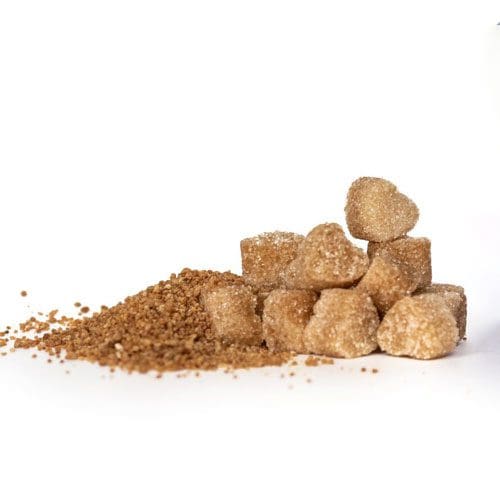 Our #1 selling product is Kelso's Cubes. Your horse thinks it's a delicious treat but you know it's packed with CBD & CBG. Easy to use in the barn or on the go, each treat is individually wrapped with easy tear perforations. Doses available in 75mg and 100mg.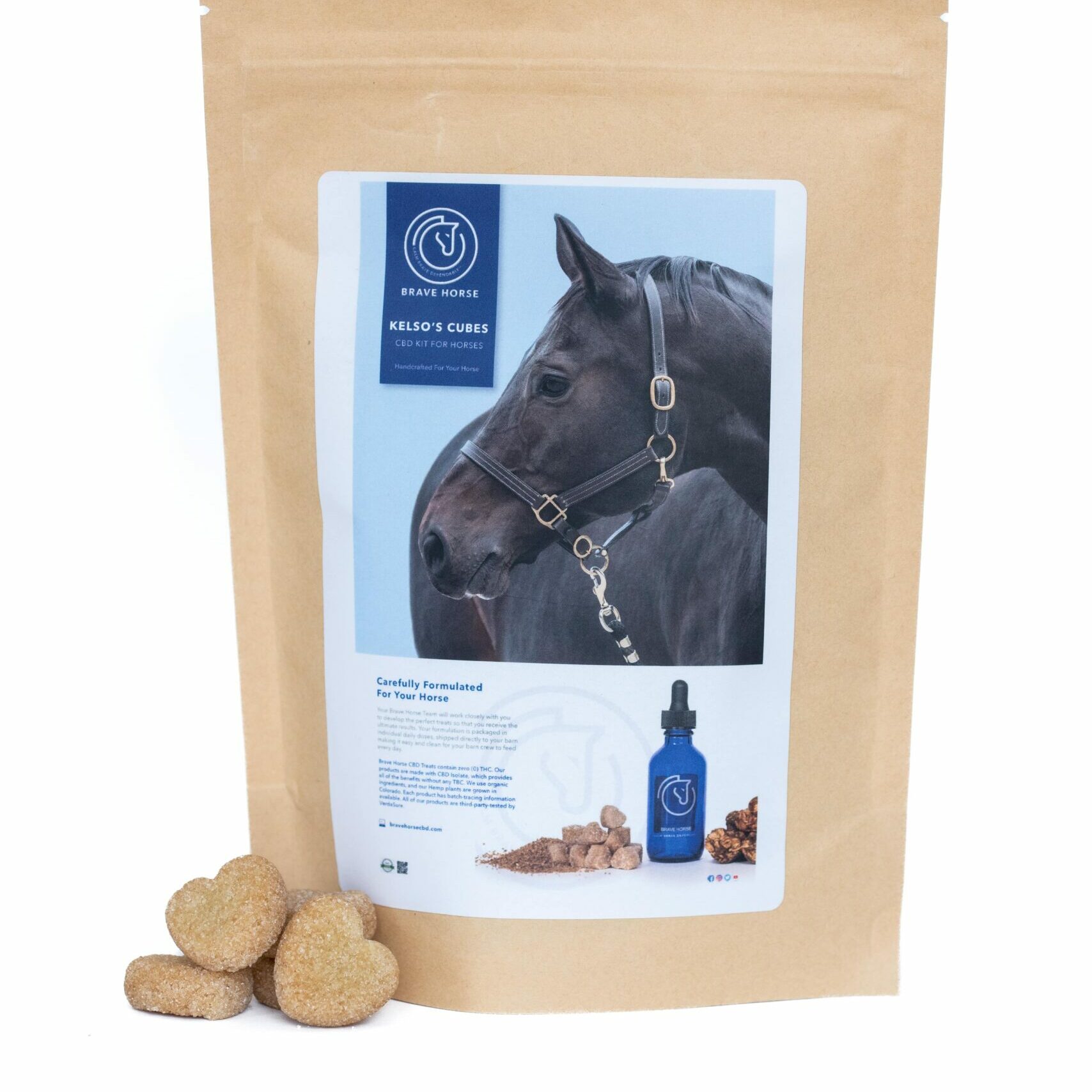 Kelso's Cubes Trial 20 Pack
The trial pack is great for customers that need to use Kelso's Cubes for the farrier, vet, ride in the trailer, or other stressful situations. Each treat is packed with 100mg of CBD & CBG. Give one or two treats 30 - 45 minutes before you need them to work and enjoy a stress free trail ride or visit from the farrier.
Created for picky eaters and horses that are insulin resistant. Our customers' horses that have PSSM 1 / 2, laminitis, cushings, and IR can enjoy the benefits of CBD & CBG without any of the sugar. Doses are available in 75mg and 100mg.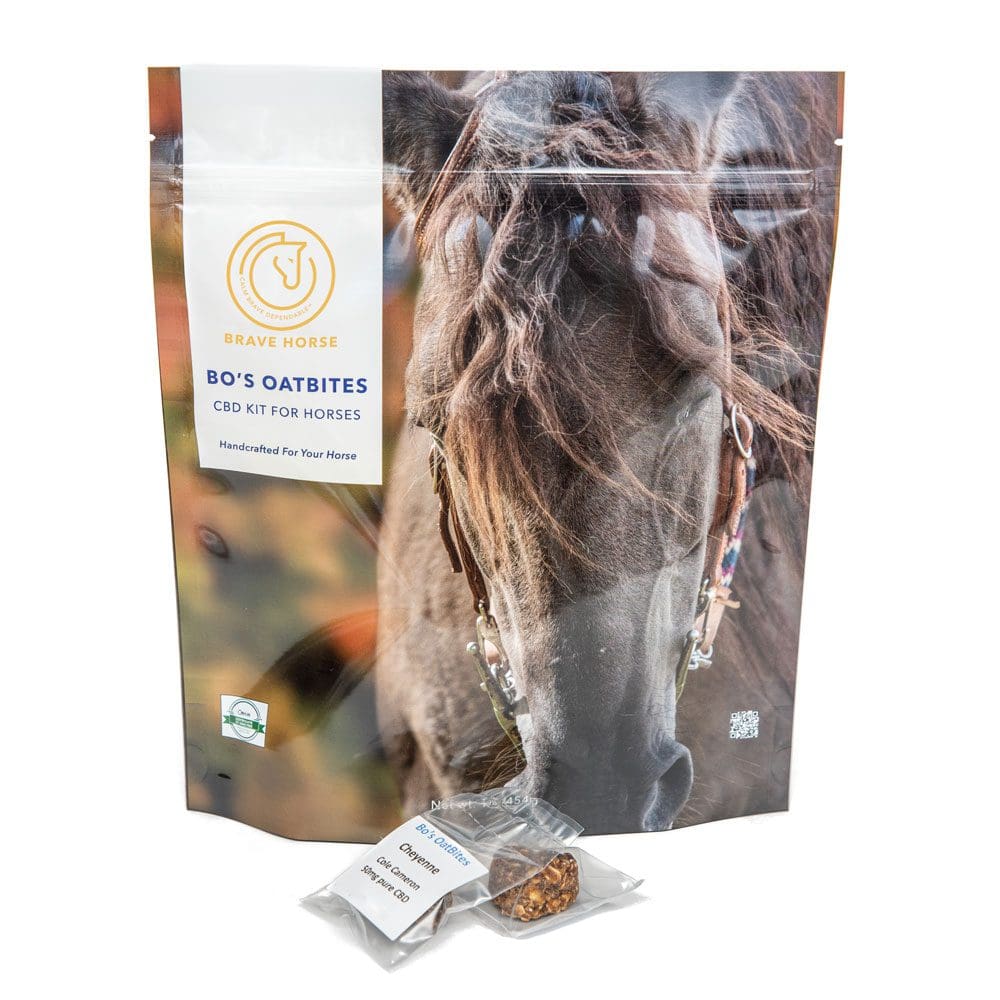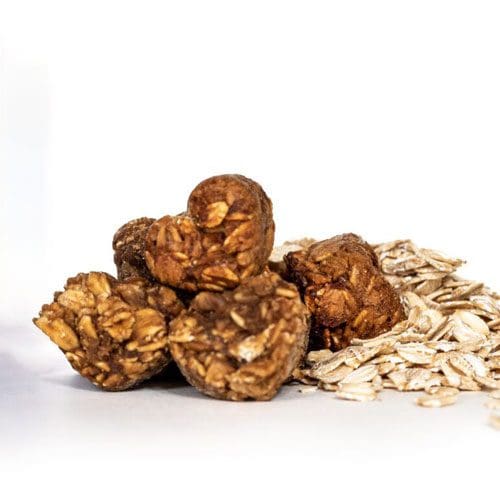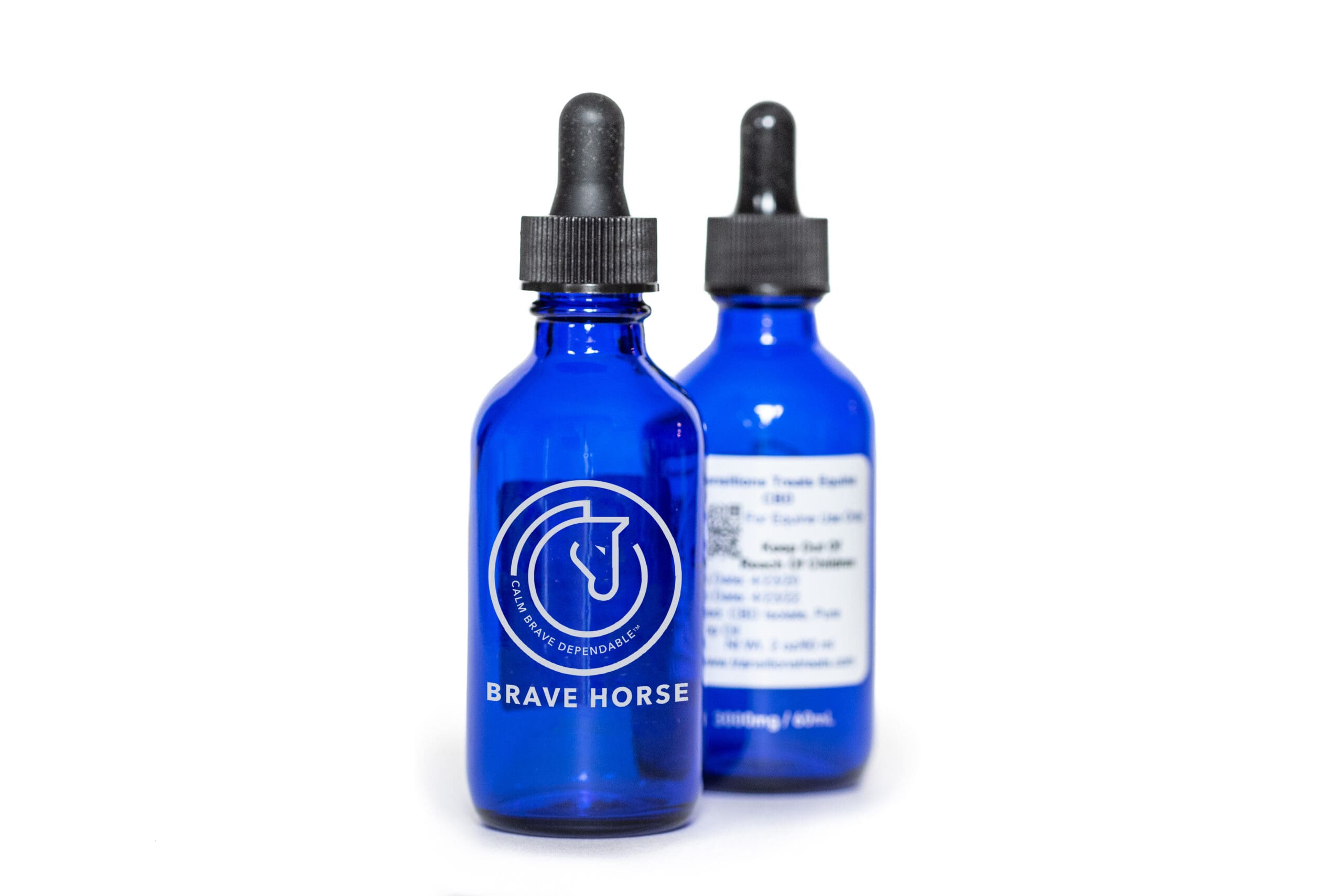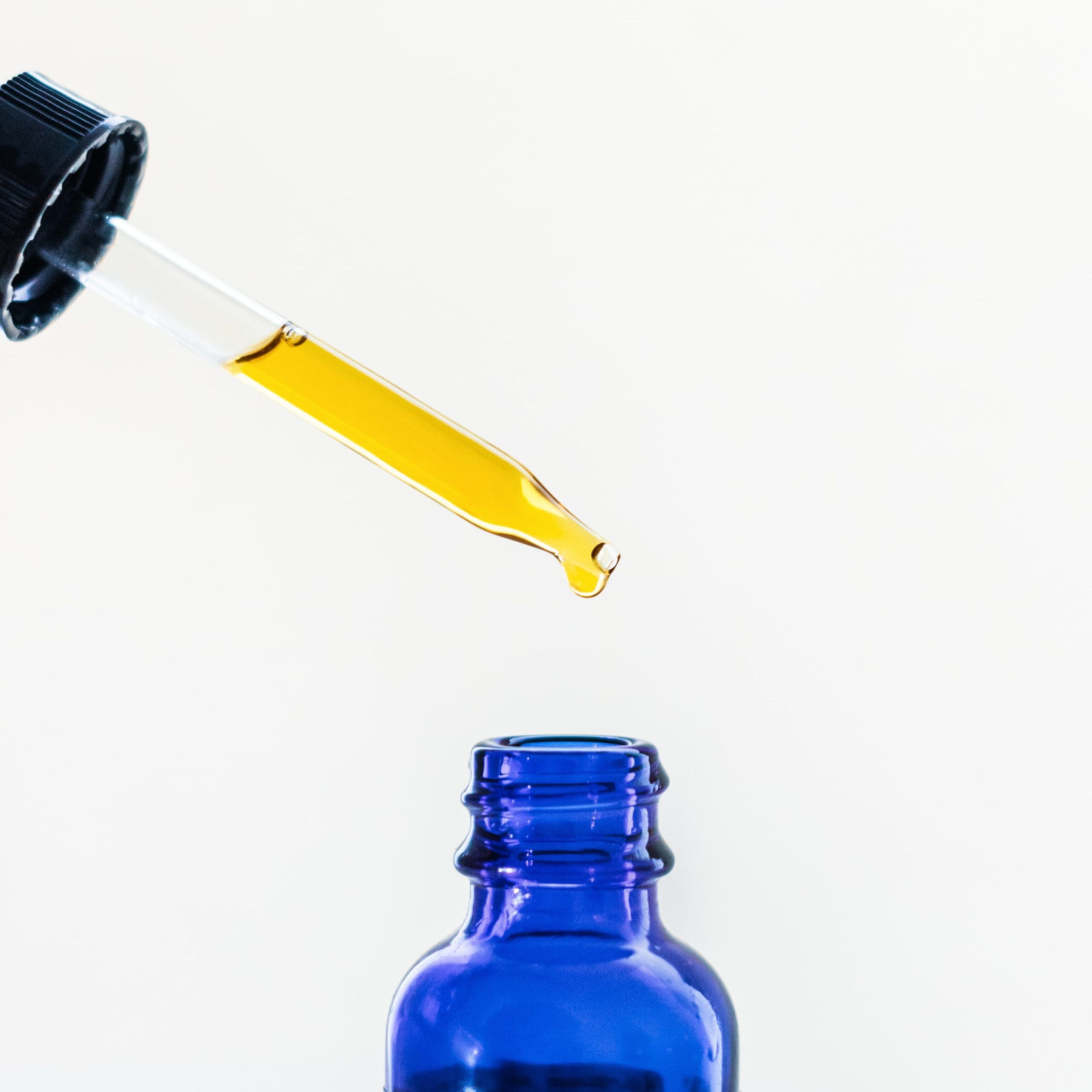 Our CBD/CBG Oil is made with Organic Hemp Seed Oil. Our Brave Horse tincture is the perfect way to get healthy CBD/CBG into the bloodstream. Great for horse owners that are comfortable with administering oil into your horse's mouth with a syringe. Once the oil is placed in the soft tissues of the mouth the CBD/CBG is absorbed through mucosal tissues and passes directly into the bloodstream. This product is 6,000mg/60ml. Ingredients are CBD Isolate with Organic Hemp Oil.
Claire's Cookies

CBD Dog Treats
Natural Canine CBD Treats 20 mg of pure CBD per treat.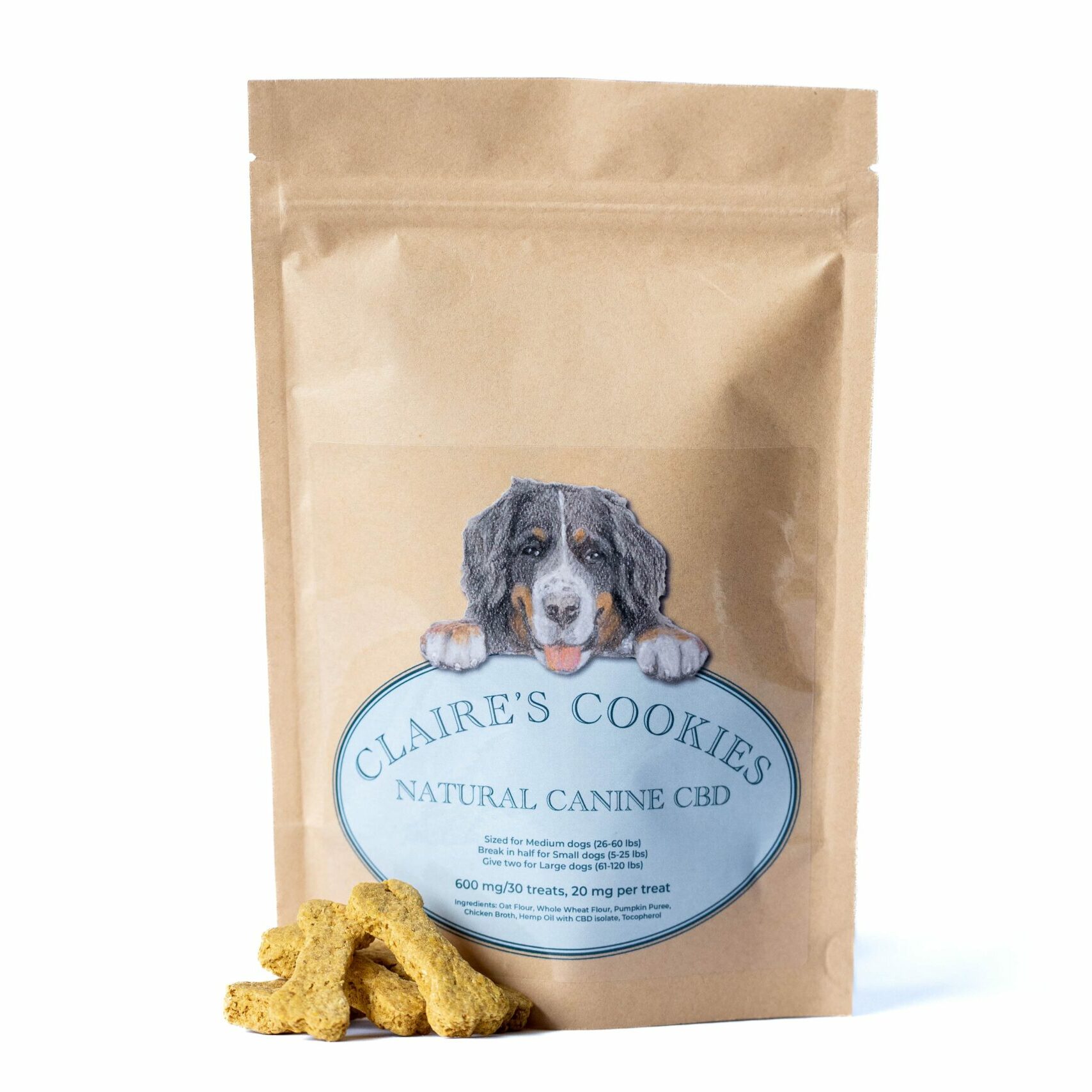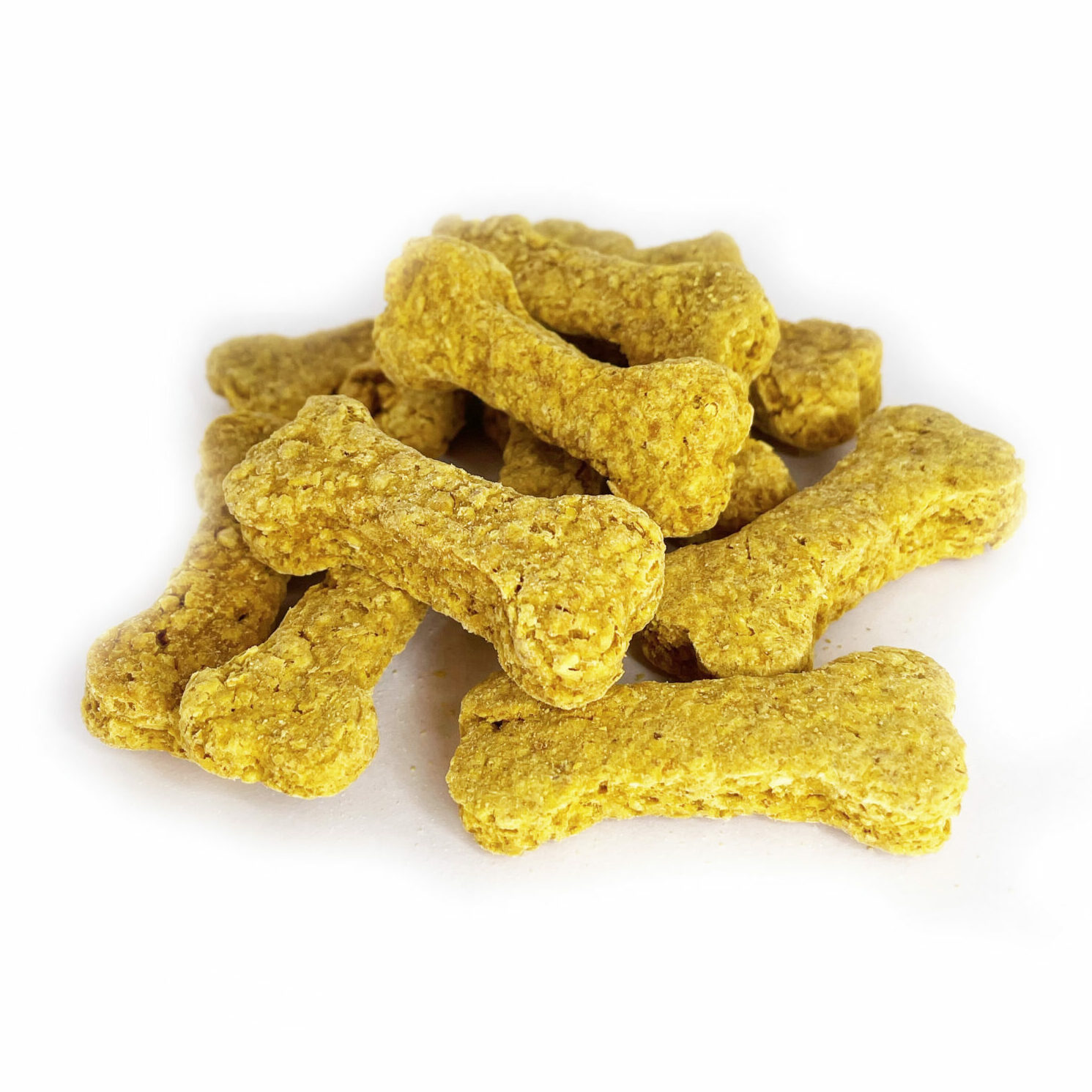 Brave Horse Botanicals CBD Cream

Brave Horse CBD cream is for topical use only. Rub into the skin where there is pain.