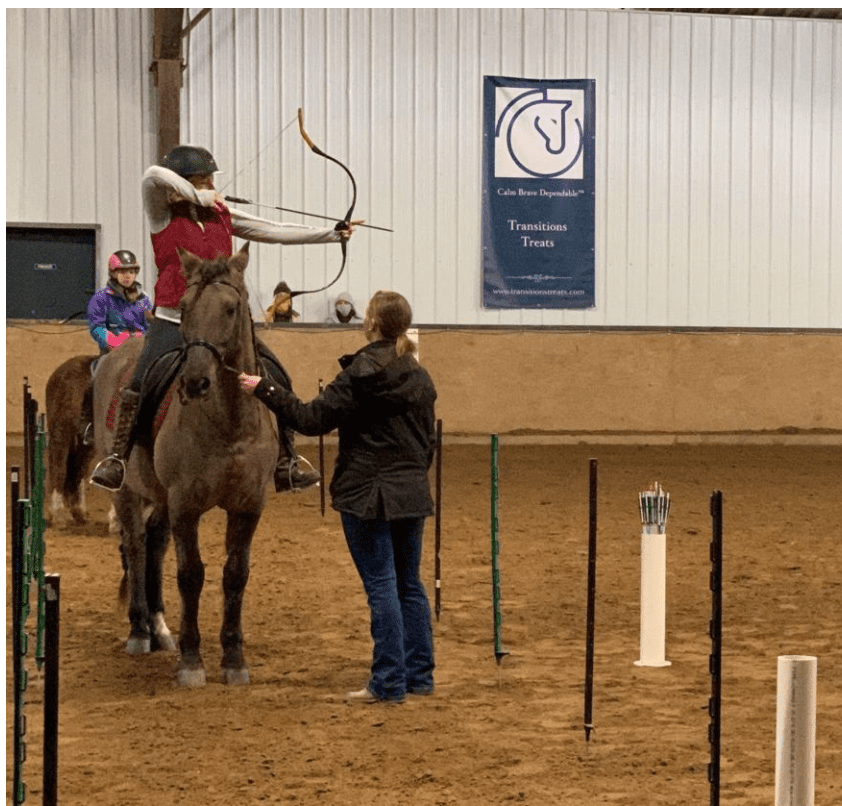 Watch Now: Riders, horses learn basics of mounted archery by NWI Times
Trainer Natasha Hockaden holds Allison Goldberg's horse, Bo, steady while Goldberg aims at a target. Teaching mounted archery is as much about getting horses accustomed to the new skill as it is teaching the riders.
Doug Ross, The Times
Horsemen's Corral March 2021 Issue
Brave Horse launches with a full-page ad in March's issue of The Horsemen's Corral Magazine. Serving the horse industry in OH, KY, WV, PA, MI and IN with the most comprehensive source of equine marketing that includes Print, Radio, and Social Media.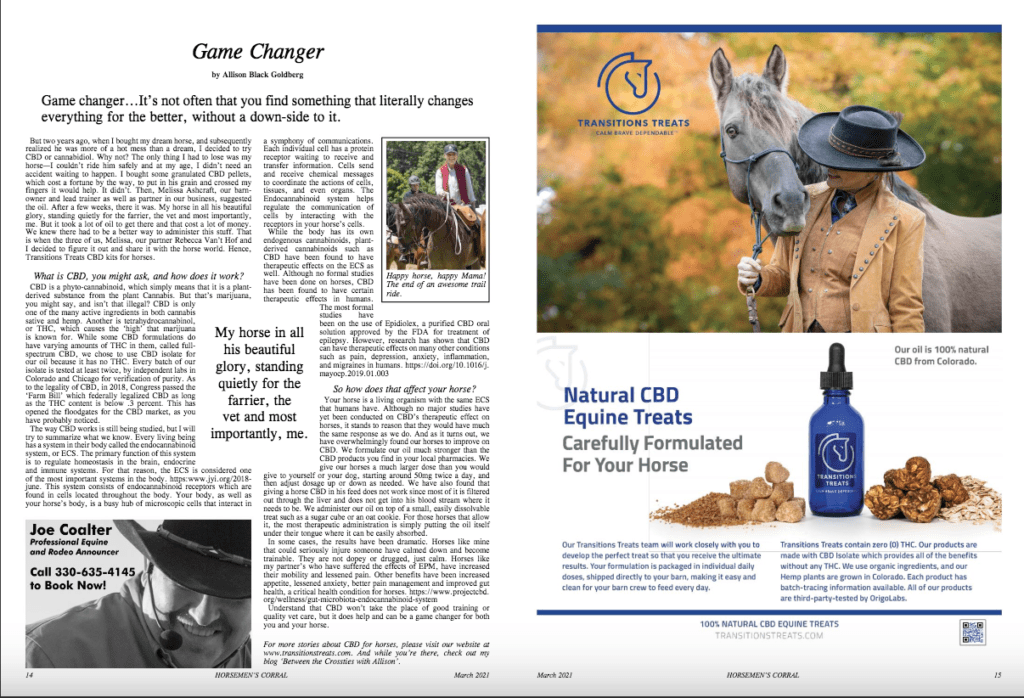 Olivia Porter – 11/9/2020
Shannon Hansell – 11/14/2020